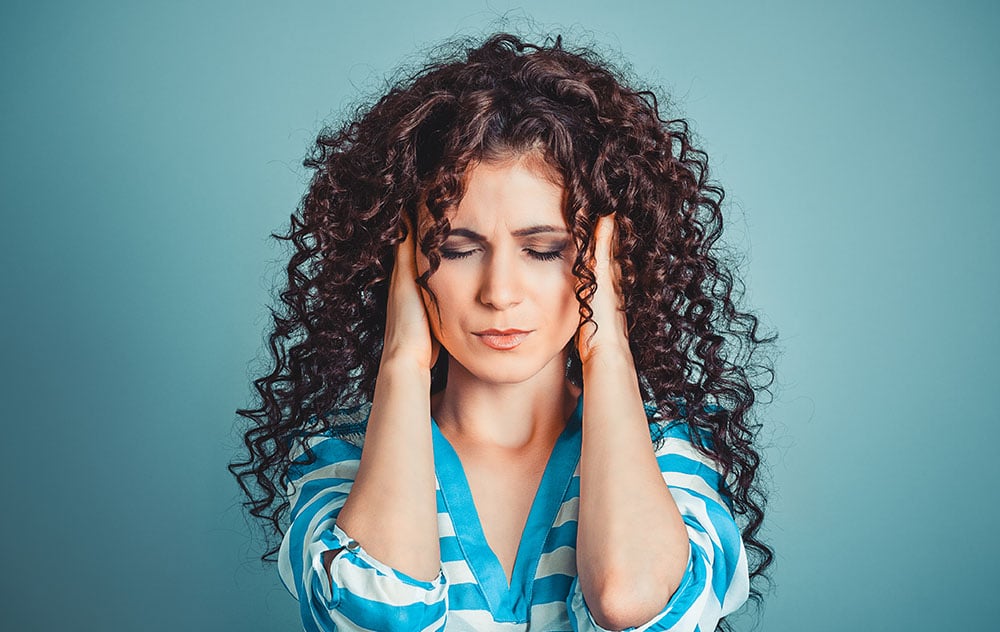 Tinnitus is the condition talked about when you hear a constant low tone in your ears. For some, it can be a challenging condition to handle because it can interrupt everyday life, affecting your hearing, your mood, your social life and even your sleep. The sound is mostly a phantom one that doesn't come from anywhere specific, but that's what makes it such an annoyance for those who have to handle it.
It's a frustrating, lingering noise with no way of switching it off yourself; there is no full-on cure for tinnitus. There are some ways that you can manage the condition and help the noise to lessen, though. However, there are a lot of myths that are up in the air about tinnitus, and while you may have had yours diagnosed formally by an audiologist, you will still hear all the myths surrounding your condition.
Myths And Misconceptions
Tinnitus is not a condition that has a cure, so some of the myths like buying the right oils or pills can be frustrating to hear about. You know that there isn't a cure for it, but again, you don't need to be told that by people. So, no matter what you hear, you need to think about the myths and know how to dispel them!
Myth One: It's Always Ringing
Some people believe that it's tinnitus if you hear a constant ringing noise. This isn't always true! There are those who report hearing a buzzing or a continuous tone in the ear. Others hear dial tones, hissing, pulsing and even a screeching sound that won't go away. It doesn't matter what noise you are hearing; you need to speak to an audiologist who can diagnose your tinnitus and help you to manage the condition properly.
Myth Two: Oils And Pills Will Do It
There are those out there who will spend a significant amount of money on pills and potions to quiet the seemingly constant tinnitus noise they are hearing. As yet, there is nothing out there that has been proven to work. Of course, you can't blame someone for seeking out alternative therapies if their hearing aids aren't helping out, but it's always better to follow the advice of an audiologist instead.
Myth Three: Hearing Aids Won't Help
The whole reason your audiologist will give you hearing aids to help with tinnitus (in some cases) is that amplifying the noise outside your head can be an excellent way to cover up the constant sound you are hearing. Hearing aids DO help, especially as tinnitus is a sign of hearing loss. When other sounds are amplified, the noise from tinnitus can dampen.
Myth Four: There Is No Treatment
Okay, so there's no known cure for tinnitus, but that doesn't mean that there isn't treatment. There are plenty of therapies that can help manage tinnitus, from sound machines to Tinnitus Retraining Therapy. TRT helps because it helps you with the noise that you hear and the way that you respond to it. Sound therapy can work over time as it helps your brain to get used to the noise to the point that you don't even hear it anymore.
Myth Five: It's Not Real
Tinnitus is very real, very debilitating and is a hidden ailment, which is why it's often minimized where it shouldn't be. Some people will tell you that it's all in your head just because they can't hear what you hear, but their lack of understanding doesn't make it any less real. Did you know that there are 50 million Americans that deal with tinnitus every day? That's a vast number of people who have to hear the myths, the noise and also be told that their condition isn't a real one. Some of the effects of tinnitus are:
Anxiety
Mood swings
Anger
Sleep issues
Issues with concentration
It's important to understand that tinnitus is an authentic condition, and it can have enormous consequences in your life. People with tinnitus often isolate themselves, and it's in this isolation that they struggle with speaking to an audiologist to get the help that they need.
The best thing that you can do if you are dealing with tinnitus is to learn more about Kampsen Hearing. We have the staff on hand who can help you to deal with the issue of tinnitus in your ears, and we can offer as much help as possible to make your life easier. Call us today at (813) 369-5692 to book an appointment!