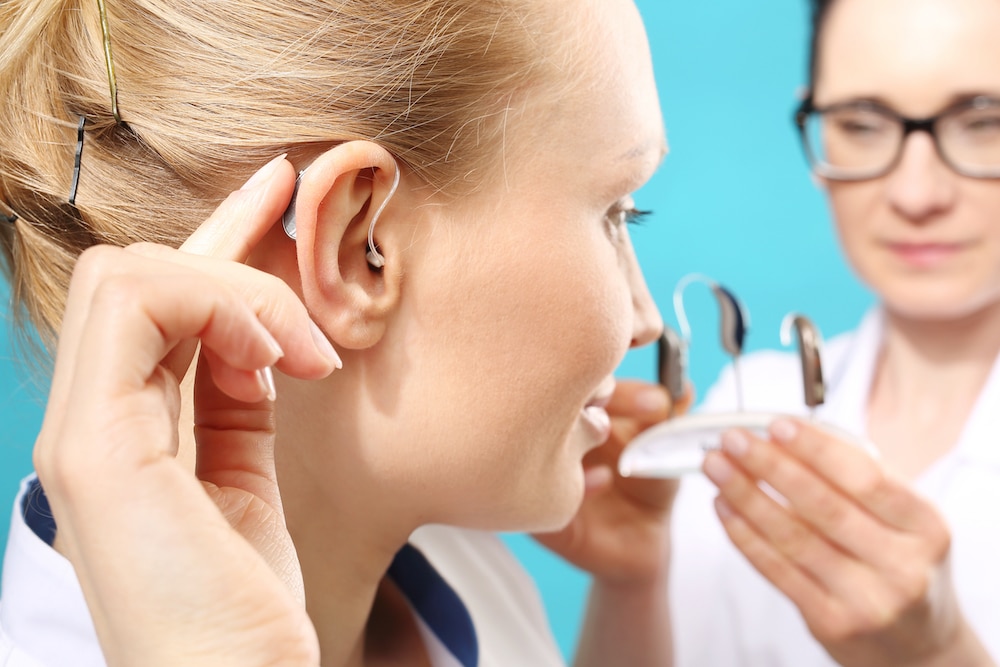 The earliest hearing aids had one primary goal: amplify sound to the user. For those who had previously been living with untreated hearing loss, this basic amplification was groundbreaking, exciting, and life-transforming for those who had the opportunity to use it. However, by today's standards, the early hearing aids would look incredibly basic; manufacturers pushed on from the basics of amplification, resulting in a range of modern hearing aids that all display excellent design, clever features, and deliver a fantastic experience to the end user.
However, it's clear that manufacturers are determined to keep trying to outdo themselves and push the envelope of hearing aid technologies even further. Below, we've outlined four of the most interesting developments that help to ensure that hearing aid users get the most from their devices:
1) Smartphone App Control
There's no denying the impact that smartphone apps have had on the world. The technology is now powerful enough to control your fridge, your home lighting, and your home security camera just by opening an app on your phone – so it's no surprise that smartphone apps are on the horizon for hearing aids.
When it comes to hearing loss, apps primarily focus on providing more control to the user. Rather than having to remove a hearing aid in order to change the volume, change the program, or alter the settings, the new generation of hearing aids can be controlled directly from the app. There's no need to remove your device each time you want to make a change; you can just pick up your phone, enter the relevant details, and you're good to go.
2) Rechargeable Hearing Aids
Conventionally, hearing aids have been powered by disposable batteries; these batteries usually last for between three and 22 days, depending on the size of the battery and how often the device is used. For hearing aid users, changing their battery and installing a new one is a familiar maintenance task – but it's a task that could soon be a thing of the past thanks to the introduction of rechargeable hearing aids.
Rechargeable hearing aids are designed to work exactly as one would expect: rather than changing the batteries as required, the device is connected to a power source and recharges from there. Some manufacturers are even designing portable charging options, which function in the same manner as smartphone batteries, so you can top up the charge even when you're on the go.
3) Smaller BTE Designs
Hearing aids have been getting smaller for decades, as manufacturers seek to provide the most discreet devices to their customers. Unfortunately, much of the focus on smaller sizes had a significant side effect – a reduction in the overall power of the device. This power loss has resulted in a scenario where very small (and almost invisible) devices are available, which is obviously positive, but that these smaller devices were not suitable for those with severe or profound hearing loss.
However, the latest innovations have sought to address this head-on. Behind-the-ear (BTE) hearing aids are suitable for all degrees of hearing loss, and these devices are continuing to get smaller and thus less conspicuous. For those who would prefer a more discreet device, but have been limited from the market due to suitability restrictions, the new generation of BTEs is hugely advantageous.
4) Health Monitoring And Censors Monitoring
Electronic health monitoring has become incredibly popular over the past few years, and there's no sign that the enthusiasm for the technology will wane anytime in the future. People enjoy the convenience of being able to keep an eye on various aspects of their health with their smartphone or specialist fitness-focused devices – and thanks to continued innovation from manufacturers, modern hearing aids can offer the same brain and body health monitoring benefits. This development expands the remit of hearing aids beyond simple hearing, and allows these already-invaluable devices to become even more useful and beneficial.
In addition to on-board sensors, further developments demonstrate how hearing aids can also replace other types of devices – with perhaps the most notable being the inclusion of fall detection sensors. In recent years, fall detection devices had to be purchased separately, which is far from convenient. However, hearing aid manufacturers are now able to include the same technology directly within hearing aids – adding another layer of functionality, and providing reassurance to both the user and their loved ones.
Kampsen Hearing are experts in hearing and auditory issues, and are familiar with all the latest hearing aid technology, so to find out more, or discuss any other hearing or auditory issues you may be experience, please do get in touch on (813) 369-5692.