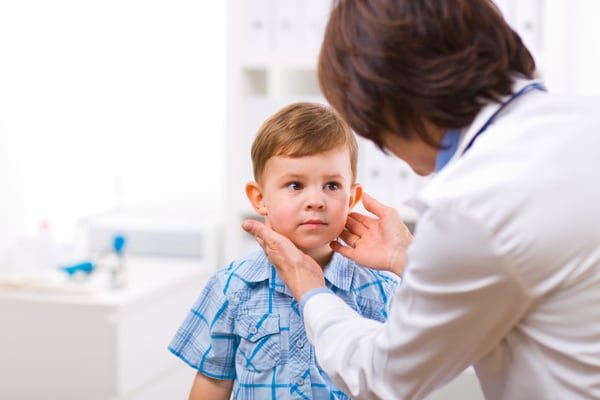 Choosing a hearing aid for a child can be tricky. Children can sometimes be resistant to wearing hearing aids, so you want to try and choose something they will like. However, you need to consider a range of practical issues to choose the right pediatric hearing aids. Helping a child to get the most out of their hearing aids is about more than helping them choose some that they like. You also need to think about the best ways to give them a better hearing experience, without giving them a device that is too difficult to use.
Hearing Tests
Before choosing a hearing aid for your child, it's important to have accurate hearing tests carried out. A pediatric hearing test needs to take the child's age into account, which is why it's a good idea to choose an audiologist with experience carrying out hearing tests for children. Children can benefit from having their hearing tested at routine intervals during the first few years of their life, as well as later if there are signs they are having hearing problems. While tests for children are usually similar to those for adults, they might involve an element of play for younger children to keep them engaged.
Consider Size
When looking at the different sizes of hearing aid that are available, what they look like and how discreet they are often important concerns. Children, in particular, might want something that they can hide more easily or that is less obvious. However, it's important to remember that there are things other than aesthetics that need to take priority. When it comes to size, smaller models might be more difficult for small hands to operate. A small hearing aid might be more difficult to put in and remove, and manual controls could be awkward for less nimble fingers.
Choose For Ease Of Use
A child needs hearing aids that they are able to operate on their own. They might not be able to do everything, but older children should be able to change some of their settings and use key features if they need to. That means you don't want to choose anything too complicated, although there are some important features that you might want to look for. For a child's hearing aid, it's best to try to avoid too many manual settings. Hearing aids that adjust automatically reduce the amount of effort required from the child to get their settings right and have the right settings for different environments.
Look At Technology For Direct Communication
One of the most important things to consider for pediatric hearing aids is how to help them in learning environments. Whether they are at school, at the library or somewhere else, it helps if you can remove distractions and help children to get the best sound. Assistive learning devices such as FM systems and T-coils help with this. They connect hearing aids more directly to an audio output so that feedback and background noise can be filtered out. Teachers can wear microphones so that children wearing hearing aids can listen more clearly.
Ensure Comfort
Comfort is an important factor for pediatric hearing aids. If hearing aids feel uncomfortable, children could be even more reluctant to wear them. Checking for comfort involves making sure that it fits well in or behind the ear and that the hearing aid provides a comfortable level of sound. An experienced audiologist who knows what to look for when fitting hearing aids for children should be able to help you with this. It's not always easy to understand whether hearing aids feel comfortable for your child, so you need to ask the right questions and watch for reactions.
Involve The Child In The Process
Getting the balance right between giving your child a choice and making sure they have the features they need can take some balancing. Involving them in the choice of which hearing aids they get is important but, like many things, you can't necessarily let them have the final choice. You can give them options for some things that might be easy for them to choose, such as the color of their hearing aids, while the matter of functionality is something you and the audiologist discuss.
Contact Kampsen Hearing at (813) 369-5692 to make an appointment for your child to have their hearing tested or to find out more about pediatric hearing aid options.