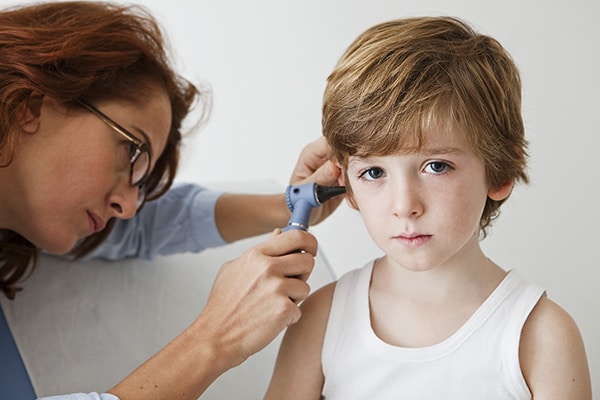 If there's only one thing that's more important than finding the right audiologist for yourself, it's finding the best audiologist for your child.
The thought of going to the audiologist for a hearing test or hearing aid fitting can be scary for a child. Choosing the right audiologist will make everything a little less daunting for your child, which is obviously great news for mom and dad too. Most importantly, it gives your little angel the best chance of gaining the best support. Here's all you need to know.
Think About The Location
As an adult, you might be happy to travel a little further for your audiologist appointments. However, the journey can be one of the most frightening parts of the entire day for your child. With this in mind, it pays to choose an audiology center that's not too far away.
This doesn't necessarily mean that the nearest center is the best choice, but you won't want a four-hour round trip for each appointment. After all, there could be several visits over the coming months if a problem is identified.
Check The Child-Friendly Credentials
Some audiologists specialize in pediatric audiology, which is great. While there's no need to select an audiologist that only works with children, it certainly pays to check their child-friendliness levels. From communication to the waiting room facilities, every aspect is vital.
A little online research will help you analyze the credentials of the audiologist while also finding reviews from other parents. If they're happy with the services that their children have received, there's a good chance you will be too.
Ask For Recommendations
In addition to the online reviews of other parents, you can ask other parents about where they go. Around 15 percent of children have hearing problems, so it's likely that at least one of your child's friends will wear hearing aids or use another form of treatment.
Alternatively, you could speak to your pediatric doctor for some advice. The medical experts should have a pretty solid understanding of the various audiologists in the local area, and can usually point you towards the best option depending on your child's age.
Call Around
Finally, your gut instincts will go a long way to telling you whether the audiologist is right for your child. Only you will know if the connection feels right, and a few minutes on the telephone should clear up any confusion or ambiguity.
In truth, speaking directly on the phone is often a quicker solution than searching around the internet, and this could be the key to getting the best results. For the sake of your child's hearing health, it's vital that you do.