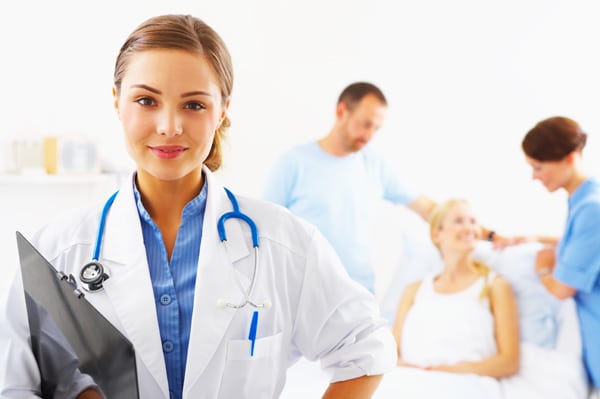 If you've been considering visiting an audiologist, there's a good chance you already have a reason. Perhaps you haven't had a hearing examination since you were a child, or you've noticed a change in your hearing recently. For whatever reason you're thinking about making the visit, here are a few benefits that should get you motivated to make the call.
They Can Perform Comprehensive Hearing Tests
There are a few places that can offer quick hearing exams to tell you whether or not you should be concerned about hearing loss. However, only audiologists perform hearing tests as comprehensively as possible. From beginning to end, they can ensure there aren't any obvious issues, chart the full spectrum of your hearing, and recommend treatments to help you combat the effects of any hearing loss. The results from an audiologist's tests are going to be more accurate and detailed than you can find anywhere else.
They Can Help With Anything Related To Hearing Aids
If you are diagnosed with hearing loss or have been diagnosed with it in the past, a hearing aid is the most common route for treating it. Besides recommending a hearing aid, an audiologist has detailed knowledge of the market and can help you choose the device best suited to your budget, type of hearing loss, and the lifestyle you like to lead. What's more, they can fit the hearing aid, program and test it, and provide plenty of advice on how to best take care of it. For new hearing aid users, they can help you put together a scheduled plan for using it so you can get properly acclimated to your new device. An audiologist can even perform repairs for many of the common issues.
They Can Help You Deal With Earwax Buildup
If you're suffering from an earwax buildup, you want to get it fixed as soon as possible. Besides being uncomfortable and making it harder to hear, there are real risks like an impaction causing an infection. Trying to clean out your own earwax can be dangerous. Cotton buds can cause damage to your eardrum, for instance. An audiologist will use all the most suitable equipment to quickly and safely clean out your ear, so you can get back to your life.
They Can Diagnose And Treat A Wide Range Of Ear And Balance Conditions
Hearing loss and earwax aren't the only issues that audiologists can help with. If you have any issues related to your hearing, ear health, or balance, they are likely to be the professionals best suited to help you. For instance, if you suffer from tinnitus, they can help you try to find the cause, as well as suggesting a range of methods to treat it. Similarly, audiologists regularly help those with vertigo.
Audiologists are the most qualified and certified ear and balance health care providers. No one else is as equipped to help you through your hearing health journey from beginning to end. If you believe you have a reason to see them, nothing should stop you from making an appointment.