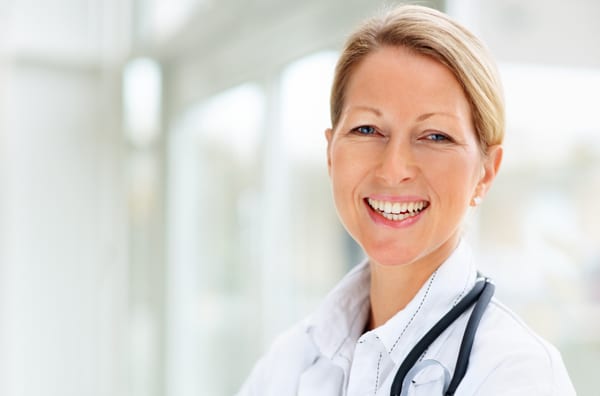 If you've never been to an audiologist before, it is understandable and completely normal that you might be feeling a little apprehensive at first. To calm any nerves, it's always a great idea to find out a bit more to know what you can expect during your appointment.
First thing's first, a trip to the audiologist is absolutely nothing to worry about, and can even be exciting to find out about prospective hearing-aid options.
Your go-to for all of your hearing needs, Audiologists are trained professionals, studying and specializing in the subject for many years, in the diagnosing, evaluation and treatment of various issues of the ears such as hearing problems, balance disorders, tinnitus and infections.
Whether you need to make an appointment because you suspect you may have some hearing problems, or it's just a check-up, read on to find out more about what you can expect.
Preparation
While there isn't much in terms of physical preparation, as with any other healthcare professional, you will have to make sure that you bring your insurance information with you, as well as any required paperwork or identification. Your audiologist will also document your medical history, as well as any symptoms and health complaints to gain an overall picture and better understanding of your hearing health.
However, if you are feeling a bit nervous, it can be an excellent idea to bring a trusted friend or family member with you to provide moral support. This is also helpful if you have any hearing problems, and can help when having to write anything down or with communication.
Discussion
Before you go in for your hearing tests, your audiologist will have a discussion with you regarding your hearing to find out more about your situation and ask you some questions. It is essential to give as much information as possible and discuss any issues that you might be having such as a deterioration in hearing or ringing in the ears, as well as frequent ear infections and problems with balance.
Hearing Test
There are a range of standard tests that your audiologist might run at your appointment, including:
Otoscopy: The audiologist will use an otoscope to check for earwax, any problems with your ear canal or eardrum and blockages. This helps to determine if any physical obstructions are contributing to your loss of hearing.
Tympanometry: This test is used to find any issues with your eardrums, testing its responsiveness to light pressure and can highlight any potential problems such as infections, fluids or perforation.
Audiometry: Checking that your ears are functioning correctly; this exam checks how your ears interpret sounds using air and bone conduction. Taking place in a soundproof room, the air conduction will send tones via various frequencies through each section of the ear. In contrast, the bone conduction determines how sensitive your ear bones are using vibration equipment placed behind your ear.
Speech recognition: A speech recognition test will ascertain how well you can understand general sentences and words, and will typically include background noises at various levels. You may also be asked to repeat sentences to see how you respond. Your audiologist can then prescribe treatment depending on which background noises affect your ability to hear and interpret speech.
Discussing Your Results
The good thing about undergoing hearing tests at your audiologist appointment is that you won't have to wait a long time for results. Upon completion of your tests, your results will be placed on an audiogram, displaying a visual representation of your hearing abilities. It will show the levels at which you can detect various frequencies down to the lowest level. Your audiologist will take the time to go through the results with you, providing clarification as to what your results mean and will discuss various available treatment options depending on your hearing loss and issues.
If you need a hearing aid, your audiologist will provide further information and answer any questions that you might have, and can organize an additional appointment for a hearing aid fitting. Your audiologist can also help to choose the right device for you, and can program and ensure a proper fit during your appointment while giving you the opportunity to learn how to use and maintain your new hearing device at the same time.
Other treatments may be more straightforward and could vary from treating an infection or removing a wax blockage. Either way, it is always vital to discuss any concerns that you might have and ask as many questions as you can. An open discussion will also help your audiologist to make recommendations best suited to your lifestyle, to best improve your quality of life.
Knowing what to expect can help to calm nerves, and to prepare you for your appointment. Experiencing hearing issues and want to schedule an appointment? Find out more about Kampsen Hearing and call us at (813) 369-5692 where a friendly member of the team will be more than happy to help and provide advice.