Approximately 15% of U.S. adults report some trouble hearing. Hearing loss can have many causes, from head trauma to aging to loud noise exposure. One infrequently talked about cause is called an acoustic neuroma. Let's examine acoustic neuromas and their connection with hearing loss a little more closely.
A Little More About Acoustic Neuromas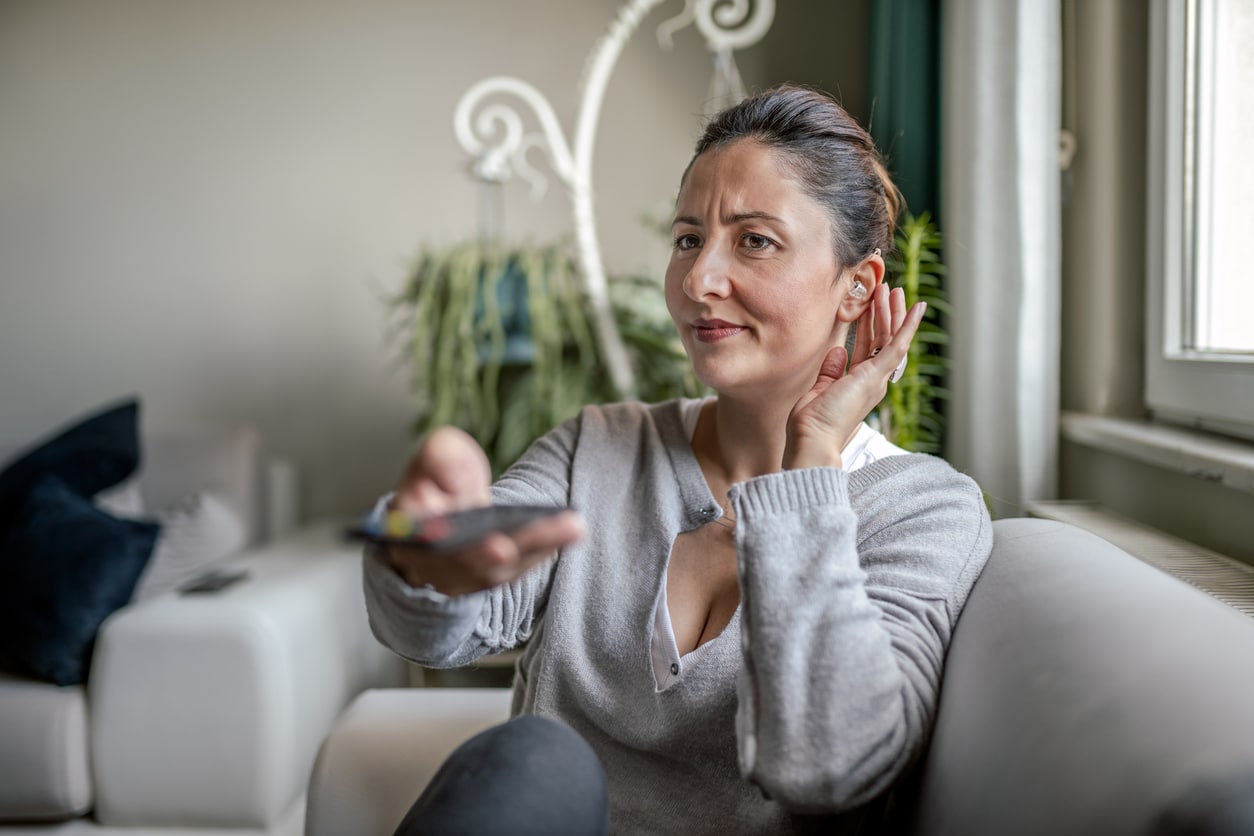 Acoustic neuromas are noncancerous, slow-growing tumors that develop on the vestibular nerve, the main nerve leading from the inner ear to the brain.
Acoustic neuromas, also called vestibular schwannomas, come from Schwann cells. Schwann cells wrap around and support nerve fibers and, though they can appear anywhere on the body, result in acoustic neuromas when they cover the vestibular nerve in the inner ear.
Though acoustic neuromas are noncancerous, if they grow large and quickly enough, they can press against the brain and adversely affect vital functions and become life-threatening.
Acoustic Neuromas and Hearing Loss
Approximately 90% of patients diagnosed with acoustic neuromas exhibit hearing loss in the ear containing the neuroma. Individuals with acoustic neuromas may have difficulty hearing in noisy settings, establishing sound directionality and be unable to hear certain ranges of sound. The hearing loss usually worsens over the years and may eventually lead to one-sided deafness. Other ear symptoms of an acoustic neuroma may include:
Ear fullness
Tinnitus
Balance problems and vertigo
Hearing loss usually occurs when the neuroma compresses the hearing nerve or secretes substances that can harm hearing. If you start to notice difficulty hearing your friends at a restaurant or the barista at Buddy Brew Coffee, consider getting a hearing test or imaging to rule out an acoustic neuroma.
Treating an Acoustic Neuroma
Acoustic neuromas are usually identified through a hearing test and imaging. Treatment will vary depending on your overall health, symptoms and the size and growth rate of the tumor. Treatments may include the following:
Monitoring. If your neuroma is small and doesn't appear to be growing, your healthcare team will likely monitor it, which may include regular imaging and hearing tests, for signs of growth. Monitoring is usually recommended if you're an older adult or not a good candidate for surgery or radiation.
Surgery. If your neuroma continues to grow, is very large or has started causing adverse symptoms, you may be recommended for surgery. Surgery will aim at removing the tumor, and the technique will vary depending on its size and placement.
Radiation. Radiation may be used to slow or stop the growth of the tumor. It may be used after surgery to prevent the growth of new Schwann cells.
For more information about your hearing and ear health, contact Kampsen Hearing today to make an appointment with one of our specialists.